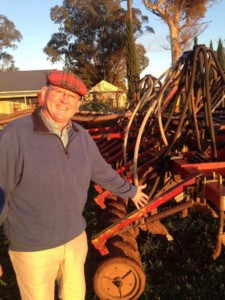 We were thrilled to receive this photo of one of our springs in action from Newbold Sheep Studs in Gawler River.
Here's Bill Close, wearing his trademark cap, with his air seeder.
If you're a farmer who needs a custom spring for your farm machinery – or if you know a farmer who does – please get in touch, we'd love to help.
To learn more about Newbold Sheep Studs visit their website here or check out their Facebook page here.