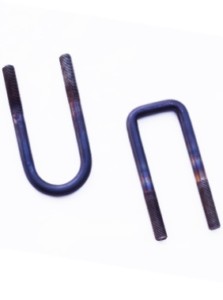 Our high tensile U-bolts are suitable for trailers, caravans, boat trailers, camper trailers and a range of applications.
We custom manufacture 1/2 inch and 5/8 inch U-bolts to suit round or square axles using rolled fine UNF thread.
For further information about our U-Bolt range, pricing and delivery times or to obtain a quote, please contact us.