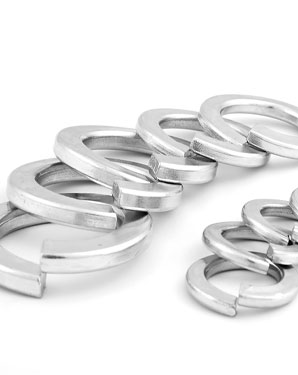 Industrial Springs and Steel provides an extensive range of spring washers. Key features include:
• Various sizes from 3mm to 56mm diameter and larger.
• Metric and imperial measurements.
• Manufactured to Australian and international standards.
• Finishes include black (oiled), zinc or long-lasting hot dipped galvanised.
For further information about our spring washer range, pricing and delivery times or to obtain a quote, please contact us.
Industrial Springs and Steel
126 Churchill Road North, DRY CREEK SA 5094
Please note: We are part of a larger industrial / transport complex. After entering the gates at 126 Churchill Road North, you will find us after the tree on the right-hand side.
Contact
Phone: 0403 151 628
Fax: (08) 7200 3458
Email: sales@indsprings.com.au
Business Hours
Mon – Fri 8.30am – 4.30pm (Central Standard Time)
Closed on weekends